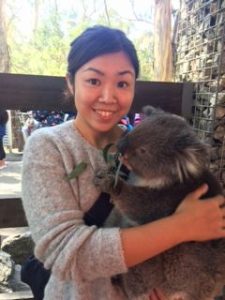 Yokohama Teacher Exchange Program
Hitomi Matoba has been visiting Keithcot Farm Primary School for the past 7 days. She is a Year 5 Primary School Teacher in Japan. She has taught our students many things about Japan.  E.g. Japanese School life, traditional toys, sports and the city of Yokohama.
This has been a fantastic opportunity for our students as they have been able to make connections with their Japanese language learning.
Keithcot Farm Primary School want to thank Matoba Sensei for all her hard work while she was here in Australia and we wish her a safe trip home.
Hanna Sensei/Wallace Sensei
Visit from Koshikawa High School
On Friday 11th August we had a group of 20 Japanese students visit Keithcot Farm Primary School.  They were from Koshikawa High School and were on a short Homestay with Golden Grove High School. They visited us for half of the day and P3B, P2A and P2B were able to learn some traditional Japanese games.  It was a fantastic chance for our students to use some Japanese.